Speed Up
Your Projects
Up to 30X Faster
No more isolation. A revolutionary way to manage comprehensive project data.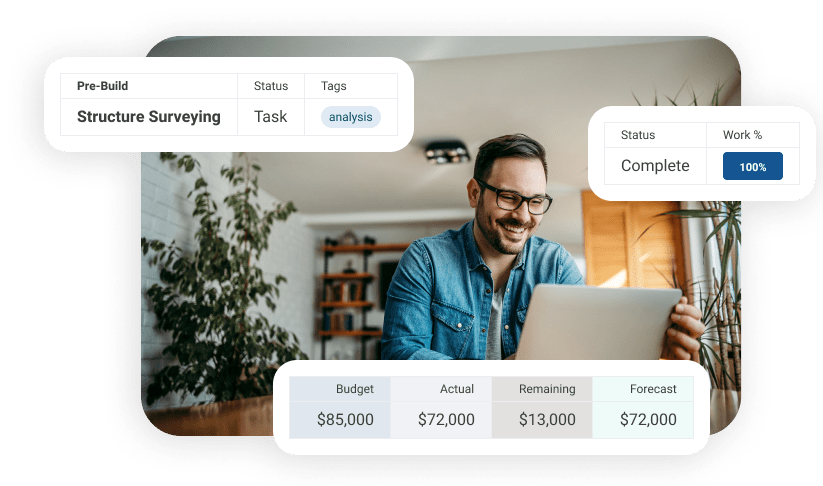 Business Overview
A fundamental reason for building InScope was to give easy, fast, dynamic access to project data. The project data across your entire company is… last we checked… yours! InScope believes you should be able to see your project data, all of it, without spending days configuring dashboards or reports.
View All Your Projects Together
The InScope Projects home workspace provides complete insight to your entire business portfolio in one screen.
See the anticipated Budget and Schedule performance of your company's entire project portfolio.

Use Filters to rapidly aggregate and analyze performance by Programs, Offices, and/or PMs

Identify problematic Projects at a glance without getting lost in the depth and complexity of your project data

Quickly assess and communicate about key Project and Scope details with Project Teams

View all your Pursuits, including what you're spending and their win probabilities

Easily find past Project experience and content that demonstrates your firm's skills and expertise
Project Management
The core of project management is managing Scopes, Costs, Resources, and Schedule. What's even more critical is the relationship between these. InScope is designed for the easiest, fastest experience when building and managing these relationships.
Scopes of work are directly related to Resources in a table view.
To allocate resources by hours, type the # of hours per resource in the cell corresponding with each scope element, then move to the next cell. It's like every spreadsheet you've ever made – you're welcome.
The InScope interface is 30x faster than other project management software.
Leverage relationships for better understanding.
With a Scope to Resource relationship, Budgets & Costs related to Scope elements are easily derived by multiplying Resource unit amounts by their dollar per unit rates (or enter total dollar Costs in InScope and it will set the unit amounts).
Resource rates are either obtained from the Company's rate table or from a rate table customized for a given Project.
The InScope Gantt tool establishes the classic relationship between Scope and Time, i.e. a Project Schedule.
InScope Gantts are fast and easy to develop and adjust as your Project progresses. They're also automatically connected to the other parts of InScope, such as resources and workload.
Scope to Time and Scope to Resources relationships make the Resource to Time relationship a snap using InScope Workloads.
The Resource amounts forecast for all Scope elements display directly in Workloads based on the Scope element's Schedules. And Workload adjustments can be applied back to your Project's Scope element schedule and units forecast with just a click.
Finally… Relationships + Usability!
Finally, there's a program and project management software that's simple to operate, easy to manage and makes all the right connections effortless.
Financial Management
Managing program & project finances should be easy. That's why a financial framework is embedded directly into the InScope interface. The framework uses four basic rules:
Budget

Your Project has a Budget and sometimes it changes. To manage the Budget, simply set the hours and expenses planned or approved by your client at any desired Scope level.

Actuals

Your Project has Actual costs. Hours and expenses spent from the Budget because of personnel hours charged (in Timesheets), expenses incurred (in Expenses), and work billed

Remaining

Budget - Actual = Remaining. Actual costs deducted from the Budget automatically provide your Remaining Budget.

Forecast

The Remaining Budget rarely equals the real costs needed to finish a Scope of work. Forecast allows you to…well, forecast the costs you think remain. If rework is required, you might increase Forecasts. If your team is ahead of schedule, you might decrease Forecasts.
Financial Data Results
Now you have Budget, Actual, Remaining, and Forecast for Every Project! InScope's Projects Overview workspace offers you quick and easy insight into how all your Projects are performing. And use the side Filters to see performance by Program, Project Manager, Tags, and much more.
Finally, you have the financial framework you can use, right on your screen!
And you didn't have to ask Accounting!
We're sure you're bummed.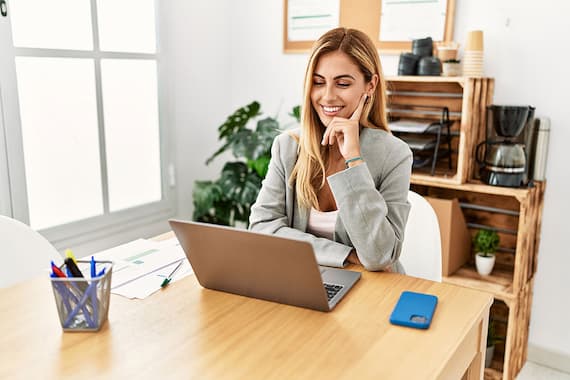 Workloads
With Personnel hours forecast to Scope elements on every Project and the time span of Scope elements established by Project schedules, InScope Workloads provides the all-important comprehensive view of Personnel allocations across all Projects & Scopes.

Workloads allows you to answer critical questions:
Who's doing what?

Workloads gives you the overview of your entire portfolio of work to see each person, or Category, assigned to various projects and tasks.

What's missing?

Workloads helps you assure no scheduled work has been overlooked and that all critical scope elements been properly added and scheduled.

Can everything get done?

Just because Projects are scheduled doesn't mean there's enough time to finish the work. With Workloads, you can instantly see if Personnel are over or under allocated and adjust assignments, forecasts, or schedules to accommodate.

How much effort?

Instantly see time-distributed Forecast Personnel hours for Projects & Scope elements based on Schedules in Workloads. You can also adjust the time-distribution methods based on how the work may unfold.

What should we do?

Workloads functions like a worksheet. If all scheduled work can't be done, or more should be done, you can adjust assignments, forecasts, or schedules to evaluate the effects and then apply your adjustments back to your Projects.

Get ready for the easiest Resource Management tool available.

It's a simple formula and InScope just does the math. With InScope Workloads, you can finally see your cumulative project data the way you always wanted.
Time & Cost Tracking
"I love filling out my timesheet." – said no-one ever.
InScope may not be able to make you fall in love with submitting time and expenses, but it can make it fast and easy.
Simple Time Entry
Select and submit any time-range that works for you.
Use the "Chargeable" setting on any Scope element to control where time or expenses are charged.

Just three clicks get you ready to detail any entry.

Don't feel like writing a memo for every time or expense entry? Select from lists of more detailed non-chargeable Scope elements to go fast, but still provide your clients' detail.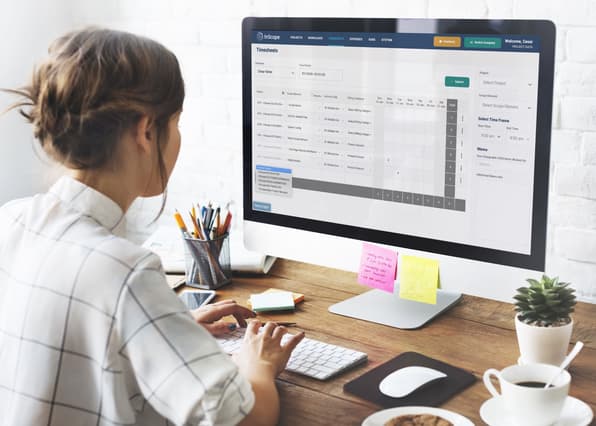 Marvel as saved time and expense entries instantaneously update your Project Finances

Even when you change them, still updated. And all this without Accounting posting, processing, poking, prodding, peeling your data.

Got more than one expense on more than one day?

Add, and see, as many expenses, over as many days, as you like in a single report.
Subs Management
Building a project team frequently extends beyond your internal personnel. InScope is designed to give you total flexibility in how you assemble and allocate project work among your subcontracted partners.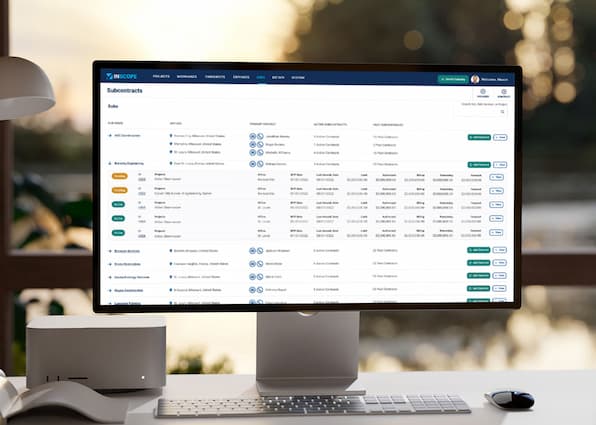 Scope

Manage the Scope directly related to a Subcontract.

Manage

Pull Scope from multiple Projects into one Subcontract.

On Target

Keep your Subs on target by managing all Change Orders and Bills in one screen.

Framework

Use the same Embedded Financial Framework for a Subcontract as on a Project.

Link

Link a Subcontract Schedule to its Projects or manage it independently.

Search

Search the history and performance of your Subs.
The InScope Subs workspace is all about delivering the best possible results for your clients and your company. Achieve unprecedented insight and control of Sub activity across all your projects.
Reporting
Simple Reporting
Finished building and detailing your Scope? Use the Scope of Services report to get it ready for your client's review or the contract execution.
Generate a traditional Scope & Fee Report using the Budget Report for any project – just like your spreadsheet.
Create the backup you need for client invoices using the Invoice Backup Summary or Detail reports.
Within Timesheets or Expenses, you can output the details of all entries over any desired timespan with virtually any set of filters.
Like just what you have filtered on the screen?
The majority of InScope on-screen grids are exportable just as they appear, filters included.